There are people who do things properly, like any normal human being would, and then there are people whose deviant ways have led the Internet to the invention of the phrase "garbage people." Now, just to clarify, this term does not refer to the city workers who unload our trashcans. Instead, it is used to describe a person whose wasteful habits make them a bad person, but in an everyday sort of way. It's not an insult, it just that these people have a more laid back, relaxed view on life and aren't overly concerned with trivial things like their wardrobe or cleaning up or other people's opinions. So, they could come off as somewhat annoying. Here is a list, compiled by Diply, of the kind of things this people often are guilty of.
1. Returning empty boxes and bottles in the fridge or the cupboard.
2. Saying "maybe" when they mean "no."
3. Leaving half their food uneaten.
Source: Twitter | @jenkweb
4. Pretending they didn't see the text until it was too late to make plans.
5.Complaining about people always talking about the weather. And then making weather conversation themselves.
6. Not finishing their beers.
Source: Unsplash | Pixabay
7. Stacking the wet dishes on top of the dry ones.
8. Taking stuff that doesn't belong to them from the office fridge.
Source: NPR
9. Saying "bye, Felicia" when they have never seen the movie Friday.
10. Ditching the shopping cart in the middle of the parking lot instead of returning it to the store.
11. Speeding up so they don't have to hold the door for whoever is behind them.
12. Wiping the knife with the breadcrumbs on the edge of the butter container.
13. Waiting for the barista to look away before dropping change in the tip jar.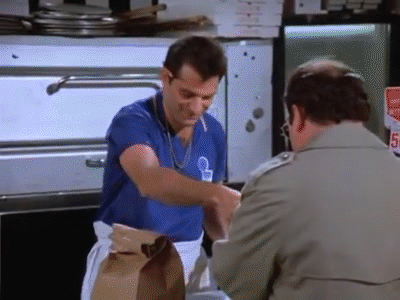 make funny GIFs like this at MakeaGif
14. Not cleaning their inbox. Ever.
15. Saying "nucular."
16. Saying "coldslaw."
17. Saying "addicting."
18. Leaving a tiny piece of toilet paper just so they don't have to replace the roll.