Although Thursday evening brought only the second semi-final of the Eurovision Song Contest 2017 in Kiev, Ukraine, there is one performer that can already feel like she has won. Despite not even qualifying for the final, that is!
It was an evening of surprises by and for Jana Burceska, 23, who was representing the Republic of Macedonia with the song Dance Alone. The first-time Eurosong contestant first shocked the millions watching around the world with a pre-song video introduction which showed her being subjected to an ultrasound, revealing she was pregnant.
The shocks didn't end there, as host Timor Miroshnychenko interviewed Jana while the televoting was taking place. Asked about who was the father of her child, the Skopje native introduced the person next to her, boyfriend Aleksandar, who then took the microphone over, got on one knee and took something out of his breast pocket which turned out to be a box containing a wedding ring.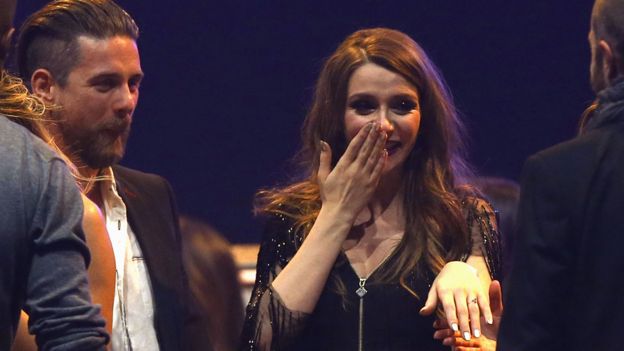 "I was waiting for the right moment. I love you very much. Would you marry me?" Aleksandar asked and an already teary-eyed Burcevska squeaked: "Yes!" before proceeding to hug and kiss him.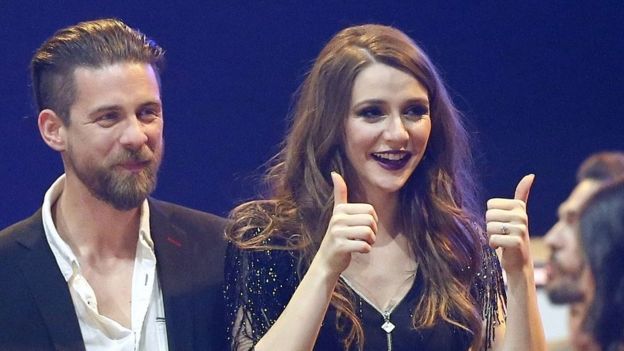 It was the second of two semifinal rounds this week with the first one taking place on Tuesday evening. Ten countries qualified via the two semis, joining the so-called Big Five automatic finalists (France, Germany, Italy, Spain and the United Kingdom) and the host country, Ukraine, for the final on Saturday, the 13th of May.