I don't know if you share the same opinion but every time I see someone who hasn't cut the tacking stitch off the back of their suit jacket, well, it just drives me crazy. But apparently, many people find this annoying. One person even wrote to "Ask A Manager," to find out if there's some kind of rule about it, but unfortunately, didn't get quite the answer they were hoping.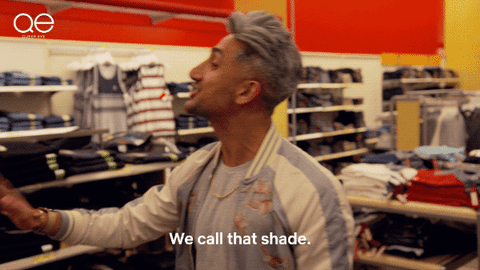 Alison Green, the blogger behind "Ask A Manager," replied:
It's not really your business or your problem to solve. This isn't in the same category as alerting someone that their fly is down or their skirt is tucked into the back of their underwear or other things people feel urgency around fixing immediately.
Okay, so now you know, whenever you see someone with that little X on their suit jacket, just let it go. But why is that X even there? Scroll down to find out.
So basically, they keep the fabric from bending out of shape. But as soon as you get home, please feel free to cut, snip or whatever you want to do with those stitches.
And if you don't normally wear jackets, you'll see that pencil skirts have those stitches too. The same applies to them.

Just like with the jackets, you're supposed to remove the stitches from the pencil skirts too, if not for anything, you'll be able to walk more easily.