First Frozen 2 Trailer Just Got Released And We Can't LET IT GO
[video src="https://giphy.com/gifs/princess-anna-m1jsXN5uOJekU"]
We're refusing to let go of Frozen and finally, the trailer for Frozen 2 is finally here!
Now I know we've been pretty obsessed with Frozen ever since it got released back in the day. We've been singing along to 'Let It Go' and 'Do You Wanna Build A Snowman' pretty much every winter! And not to forget our Halloween costumes!
via GIPHY
We loved the adventures and misadventures of Frozen, and we're truly thrilled to finally see what's to come.
The sequel is set to be released later this year, and it's safe to say – the trailer looks super cool and thrilling. The official Disney Twitter account shared the trailer today, 13th of February. The trailer begins with Elsa trying to put her icy powers to use in order to overcome huge waves.
In the trailer, we get to see the whole clique back and we're honestly growing impatient! See the trailer below:
November 2019. #Frozen2 pic.twitter.com/a8d8GrvDW7

— Walt Disney Studios (@DisneyStudios) February 13, 2019
By the end of the trailer, we see Anna as she is swinging a sword toward some unknown person. Overall, this trailer makes Frozen 2 seem a bit darker than the first one. We didn't notice any singing going on? Do you want to build a snowman? Hellooo?
The co-director, Chris Buck, spoke to Fandango, explaining how the sequel will give insights to the evolution of the main characters – especially Elsa. He admitted that it is fun to play with the characters again, see them grow, and see what will happen next. He said:
[In Frozen, Elsa] had such a dramatic journey, and at the end, she's just starting to feel like she can open up and have some fun again.

That's what was really good about the short [2015's Frozen Fever] – we could have fun with Elsa. And that personality… you will see in the next one.
According to Box Office Mojo, Frozen generated nearly $1.3 billion worldwide. Let's see what the sequel has in store!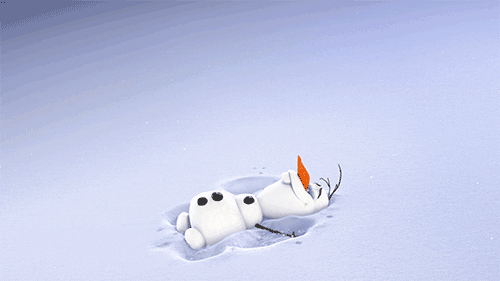 via GIPHY
Frozen 2 is set to be released on November 22, 2019.