People Are Opting For Pineapple "Christmas Trees" And They Look Weirdly Satisfactory
Who doesn't love decorating their Christmas tree every year, when that time comes? Well, to our good luck, the holiday season is knocking at our doors and the Christmas trees all over the place are waiting to be decorated. 'Tis the season to be jolly!
While we are all so used to decorating the tree, or carving the pumpkins into jack-o'-lanterns when Halloween comes, there are some things humanity has still not gotten used to it. Uhmm… pineapple on pizza? Yeah, thank you but no thank you. While the pineapple is one of the tastiest fruits I have tasted, I still believe there are some things that simply do not match with one another. But, hey, each to their own I suppose.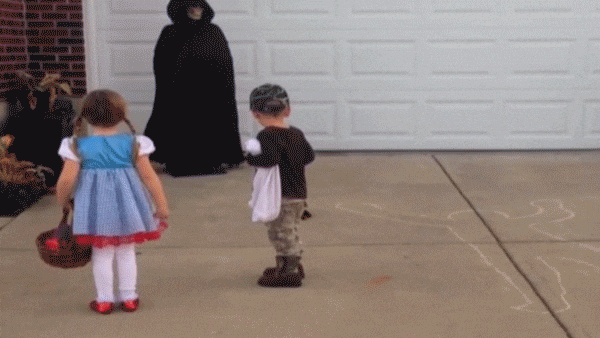 via GIPHY
But this whole article has nothing to do with pizza and everything to do with pineapple and Christmastime! So, let's get going.
You know how humanity has the tendency to be so very creative from time to time? Well, that's the one thing that first crossed my mind when I found out that someone was using pineapple and turning it into a very creative (slightly funny & entertaining) Christmas tree. Yes, putting decorations on it and all that. But, see for yourselves and let us know your thoughts in the comments section.
View this post on Instagram
These pineapple 'Christmas trees' are all over the place on Pinterest, and weirdly enough, I like it!
View this post on Instagram
Some opt for glasses, others for lights, and then there are the ornaments and all that. It's quite a unique way to make the interiors of your home/room feel holiday-ish, even though you might not have enough place for a real Christmas tree.
Well, a stranger in need is a stranger indeed! Thank you to whoever first started this whole trend going.
However, if you feel like you can't give up your real tree, you can also decorate the one you have to make it look like a pineapple. Just like the picture below:
I guess this is what everyone who likes pineapple on pizza would do, although that might be simply my impression. Tell me about it. Let me know in the comments section below. What do you think about this hilarious and entertaining trend of the pineapple 'Christmas tree'?
You might also be interested in: These 12+ Christmas Makeup Sets Have Gotten Us Super Excited For The Holiday Season.